Back to School with O2B
August 8 9am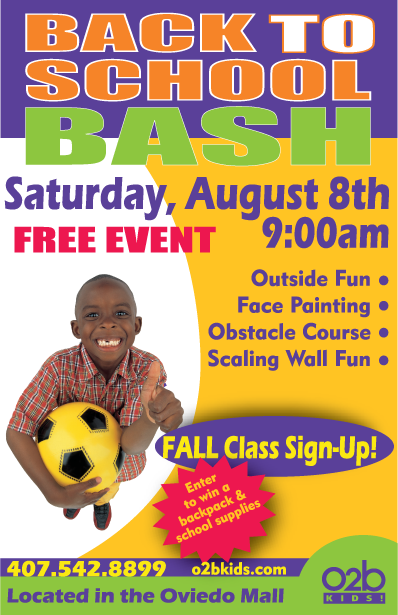 Back to School Bash at O2B Kids Oviedo
FREE Event for families with outside fun, face painting, obstacle course and scaling wall fun!
Playground Magazine Back to School Bash FREE
August 15th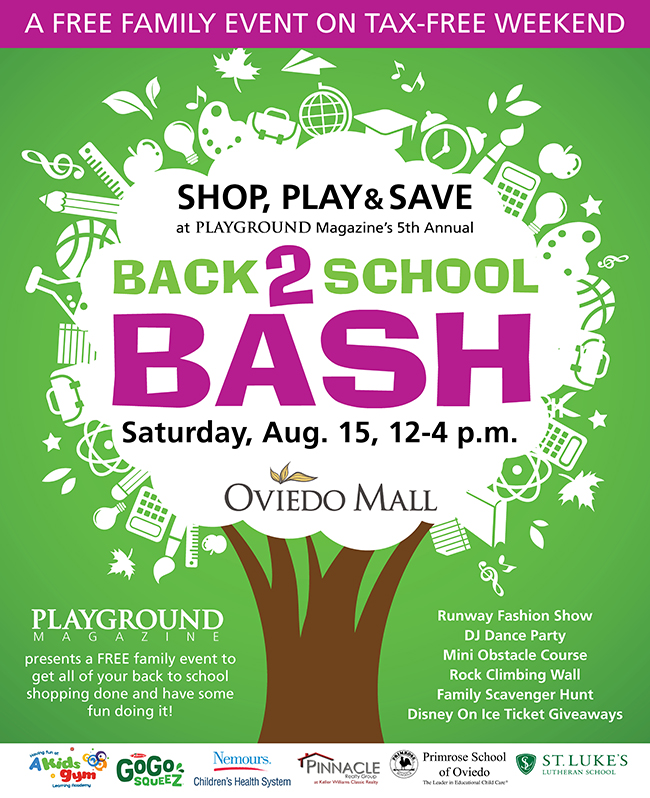 Come out to PLAY with us at the 5th Annual Back 2 School Bash at Oviedo Mall during the last tax-free weekend. It will be a great way for kids to PLAY and have fun while you get all the back 2 school shopping done.
Expect a DJ dance party, kids runway fashion show, free interactive exhibits and shows, a rock climbing wall, art projects, a mini obstacle course, Orlando City Soccer activity, Disney On Ice ticket giveaway and more.
Sponsored by: A Kids Gym, Go Go Squeeze, Nemours, Pinnacle Realty Group, Primrose School of Oviedo, St. Luke's Lutheran School
Race for the Cure at Oviedo Mall
October 18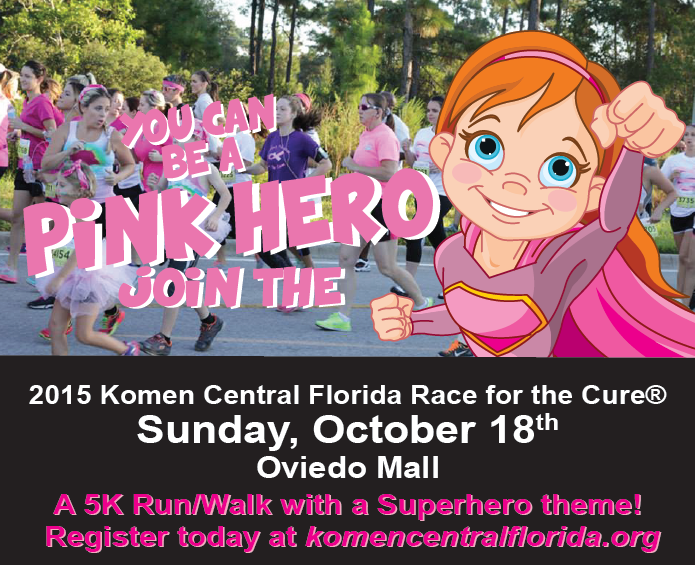 Join O2B Kids Oviedo, The Oviedo Mall and Susan G. Komen for the 2015 Central Florida Race for the Cure!

O2B Kids is so excited to join the Oviedo Mall as this year's Kids Zone Sponsor! As part of this sponsorship, O2B Kids will open its doors early for families participating in this year's race. For indoor fun, children 0-5 years must be accompanied by an adult. Children 6-13 years may be dropped off during the race festivities. To pre-register your child for drop off fun please click here, download, and bring the completed form to O2B Kids, located at the Oviedo Mall.
To register, donate or participate in this year's Race for the Cure click here.
Health & Senior Expo
August 8 9am - 4pm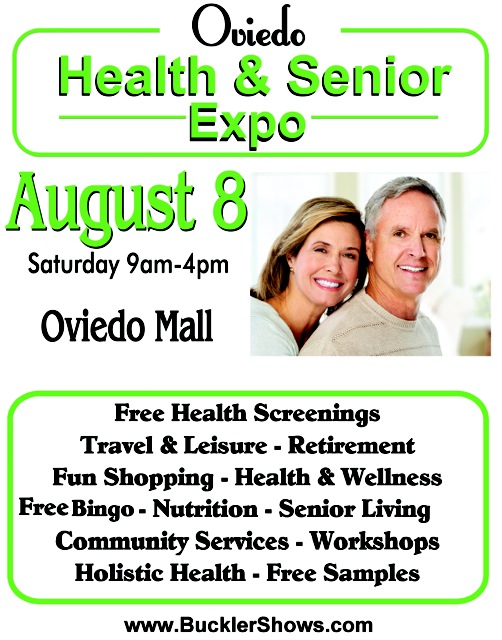 Join us at Oviedo Mall for Free Health Screenings, Travel & Leisure - Retirement, Fun Shopping, Health & Wellness, BINGO, Nutrition, Senior Living, Community Services, Workshops, Holistic Health and Free Samples!!
What is Kid Crew?
2015, January-December, 2nd Friday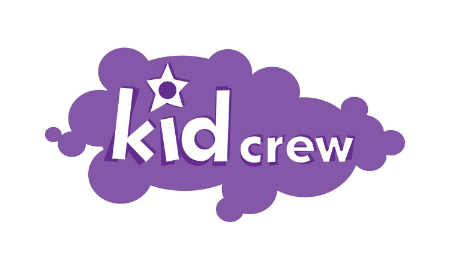 Find out what Kid Crew is all about:
A fun club for kids ages 1-6, FREE

In 2015, activities will be held on the second Friday of EVERY month.

Sign up to receive Kid Crew emails at www.myoviedomall.com/info/kidcrew