Amy's Hallmark annual Keepsake Ornament Debut
October 4th -12th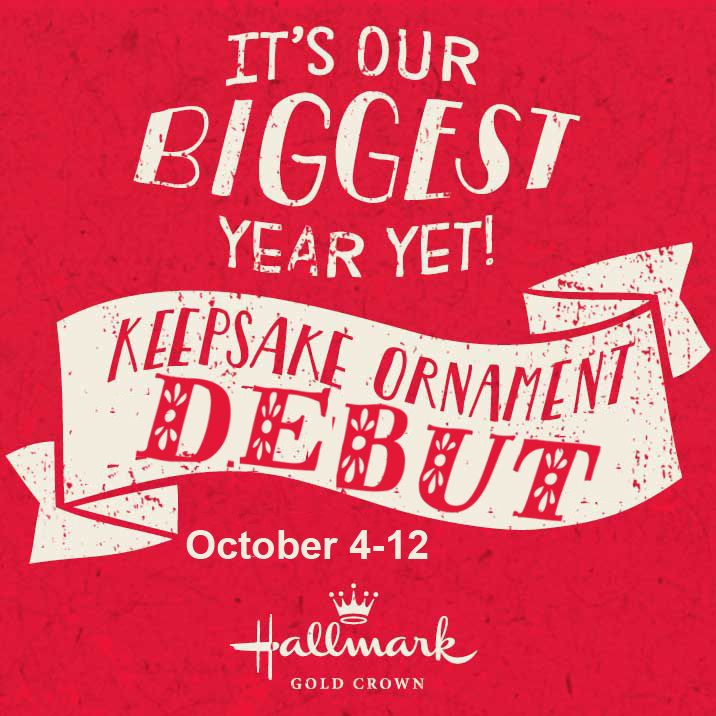 Capture this year's memories at Amy's Hallmark annual Keepsake Ornament Debut event, Oct. 4-12!

The 2014 Hallmark Keepsake Ornaments line includes nearly 400 all-new ornaments to help people capture special moments and turn the Christmas tree into a holiday experience the whole family will enjoy. More than 100 of the ornaments will release at our Keepsake Ornament Debut event.
With something for everyone, Keepsake Ornaments help mark important milestones, foster and create traditions, and turn treasured memories into something tangible. Keepsake Ornaments transport us to a special time or place and help us share that experience with friends and loved ones. In 2014, the line includes ornaments to celebrate a baby's first Christmas, a couple's first holiday together, and moving into a new home. Keepsake Ornaments also recognize a variety of special interests and passions, such as cooking, fishing, golfing, grilling, and occupations such as teaching and healthcare. Relationships are celebrated in the many Keepsake Ornaments designed specifically for family and friends and favorite licensed characters will help celebrate what they're into.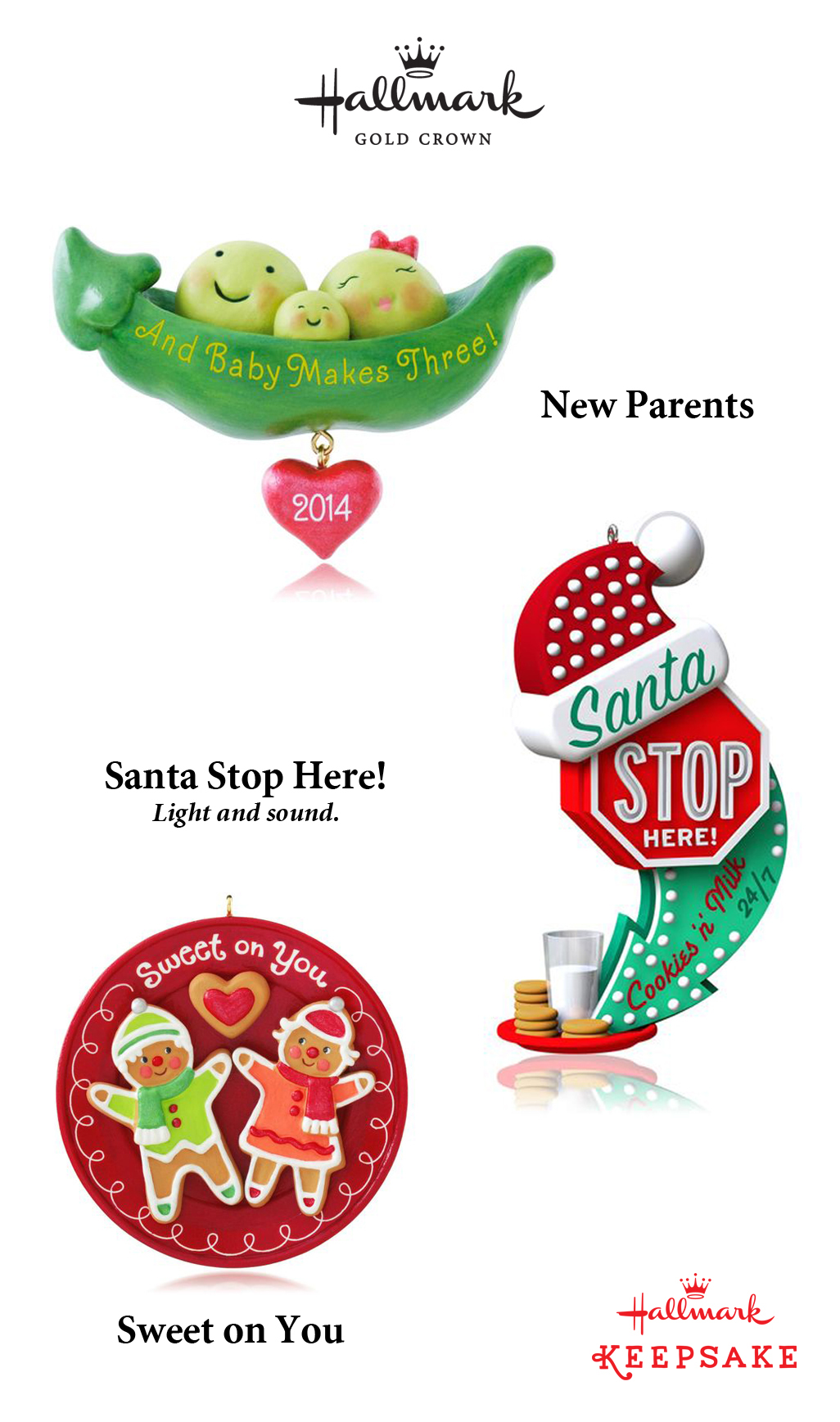 Festive Family Photo Contest
September 15 - 22


Festive Family Photo Contest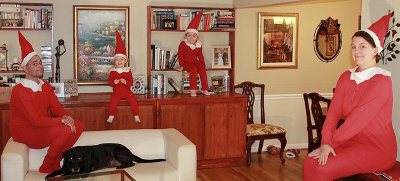 Oviedo Mall is looking for the most festive family to be featured in the holiday 2014 campaign.
Send us your best holiday family photo with a corresponding caption to events@myoviedomall.com
We will post the photos to an album titled "Festive Family Photo Contest" once a day.
Send your friends and family to our facebook page. Ask them to like our page and like your photo. Likes count as votes.
The photo with the most votes wins! The winning family will be included in the 2014 Oviedo Mall Holiday Campaign, including a photoshoot by Kelly Canova Photography.
Earn extra votes for your photo by following us on Twitter and Pinterest.
All families are welcome to enter! Furbabies count too!
Contest runs from September 15th through September 22nd.
Julie Eason Smith 5k Scholarship Stride
Saturday, September 28th, 6:45am - 10:00am

Join us for our 2nd annual #5K #scholarship #fundraiser!

Candlelight Catering will be providing a hot breakfast again this year!

New this year: BASKETS!!! Each bibbed participants will be entered in our basket raffle. You must be present to win. 9:00 a.m. We have had some FABULOUS raffle items donated so far, you do not want to miss them!

Bike Works in Oviedo has donated a 2013 Giant Via 2 Bike valued at $525. Purchase tickets on the registration page.

The Top Ten Finishers (10 Female and 10 Male) will receive a medal. Awards will begin at 8:30 a.m..
DUNK TANK!!!!

For sponsorship information please contact Marci@BeersAndGordonLaw.com.

Registration online ends on Friday, September 26, 2014. You may register the day of beginning at 6:45 a.m..
Online registration after September 14th has a noted price increase for each category. Please see registration page online for price increase. Click here for facebook page.

#GiveBack
Thank you to our Sponsors!
www.OviedoMall.com
www.looklocal.com
www.candlelightcatering.com
www.BeersAndGordonLaw.com
www.ZooFitness.com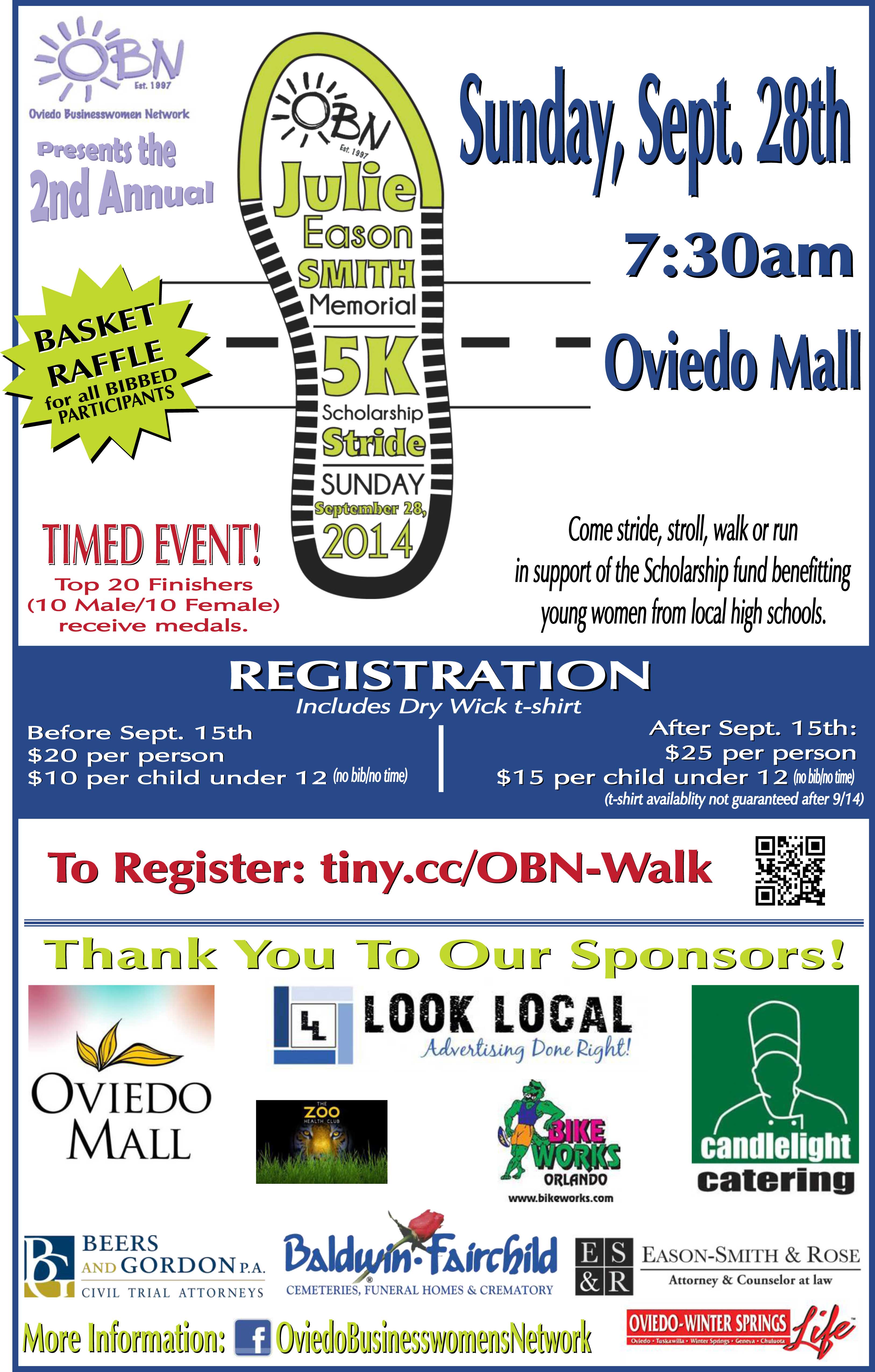 Shop for Gifts
August 1st - September 30th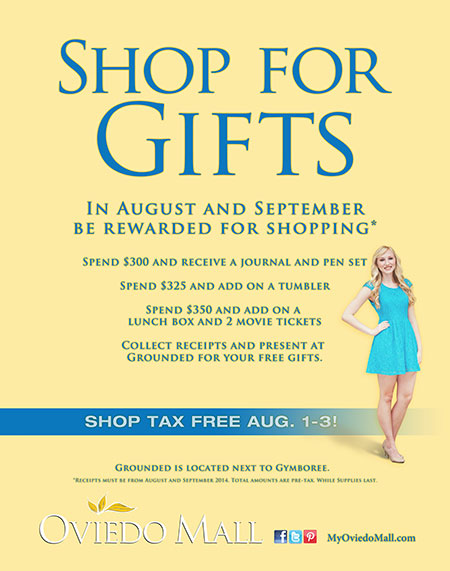 The more you shop, the more gifts you'll earn!

Shop now through September 30th and be rewarded.
Redeem receipts at Grounded.
What is Kid Crew?
April - September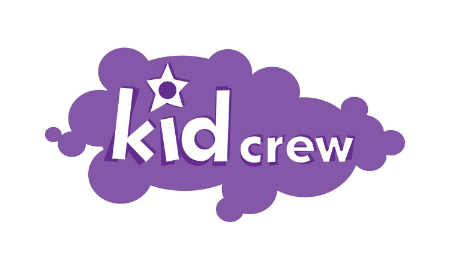 Find out what Kid Crew is all about:
A fun club for kids ages 1-6

Members receive a membership card, t-shirt, special offers and the ability to sign up for activities

Activities are held April thru September

Membership is only $5/membership year per child

Sign up to receive Kid Crew emails at www.myoviedomall.com

Then sign up for activities on the 1st of each month-limited capacity
A one-time per year $5.00 member fee will be collected at the first event the child attends. Fees are cash only with no refunds. *while supplies last.

Monthly Activities
September 11: Mad Science
September 18: Abrakadoodle
September 25: Teddy Mountain
Register for Kid Crew emails at www.myovieodmall.com/info/kidcrew, get the emails, then sign up for monthly activities!
Kid Crew September Activities
Sept. 11, 18, and 25 from 10am to 11am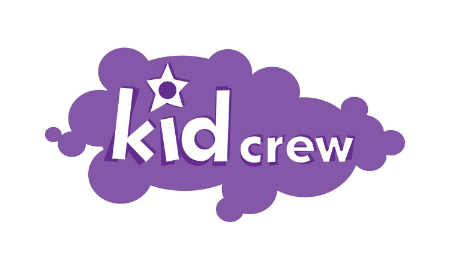 September Activities will open for registration on September 2nd at approximately 10am!

September 18: Abrakadoodle
September 25: Teddy Mountain

Kid Crew members receive a t-shirt, stickers, activities and special discounts!

All activities are held in the Community Room at 10am, unless otherwise stated, please arrive early for check in. Members, please bring your membership card for check in. If you are not a member please register online and visit the management office to pay the $5 annual fee, cash only please. Click the banner below to register for all the activities this month. All activities have a limited space. Registration will automatically close when the event has reached capacity.
---

REGISTRATION FOR SEPTEMBER WILL ACTIVATE ON
SEPTEMBER 2nd AT APPROXIMATELY 10AM



---