Free Movie Tickets
Black Friday, November 28th, 6am - 10pm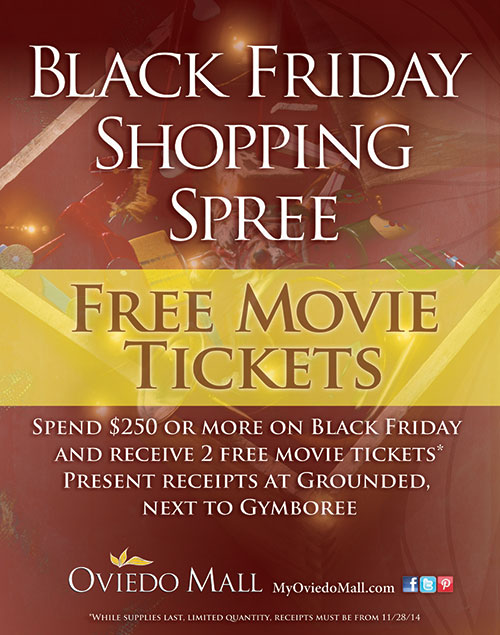 Spend $250 or more on Black Friday and earn 2 FREE movie tickets.
Present receipts at Grounded, located next to Gymboree.
*movie tickets available while supplies last, Limited quantities available.
Black Friday Shopping Spree
Black Friday, November 28th, 6am to 10pm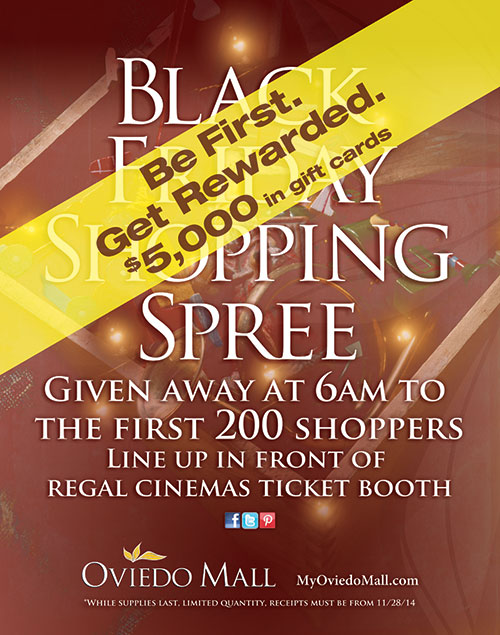 Be first. Get Rewarded.
$5,0000 in gift cards will be given away to the first 200 shoppers lined up at 6am.
Line up in front of the Regal Cinemas ticket booth.
Halloween Spook-Tacular
October 30th, 5pm - 9pm
Get Any Character, Any size from Oct 1-Oct 30th and receive an invitation to our Spook-tacular VIP Halloween Party along with a Monstrous discount!!! There will be candy, cookies, juice, face painting, games and more.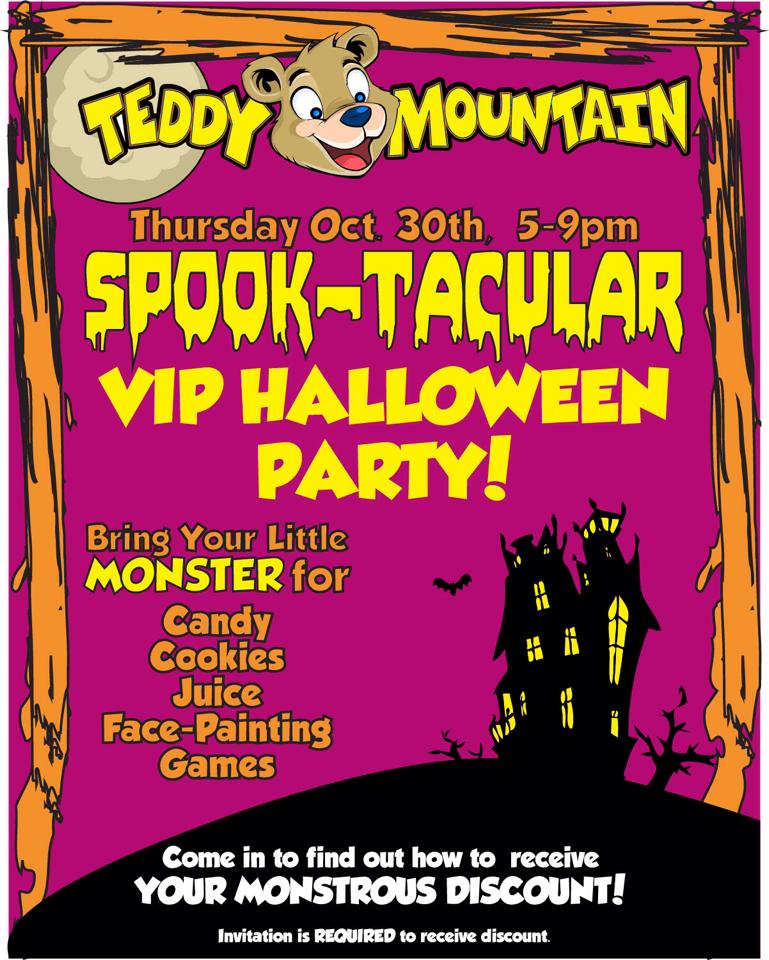 Celebrate Santa
Saturday, November 15th, 9am - 11am

FREE Family event to Celebrate Santa!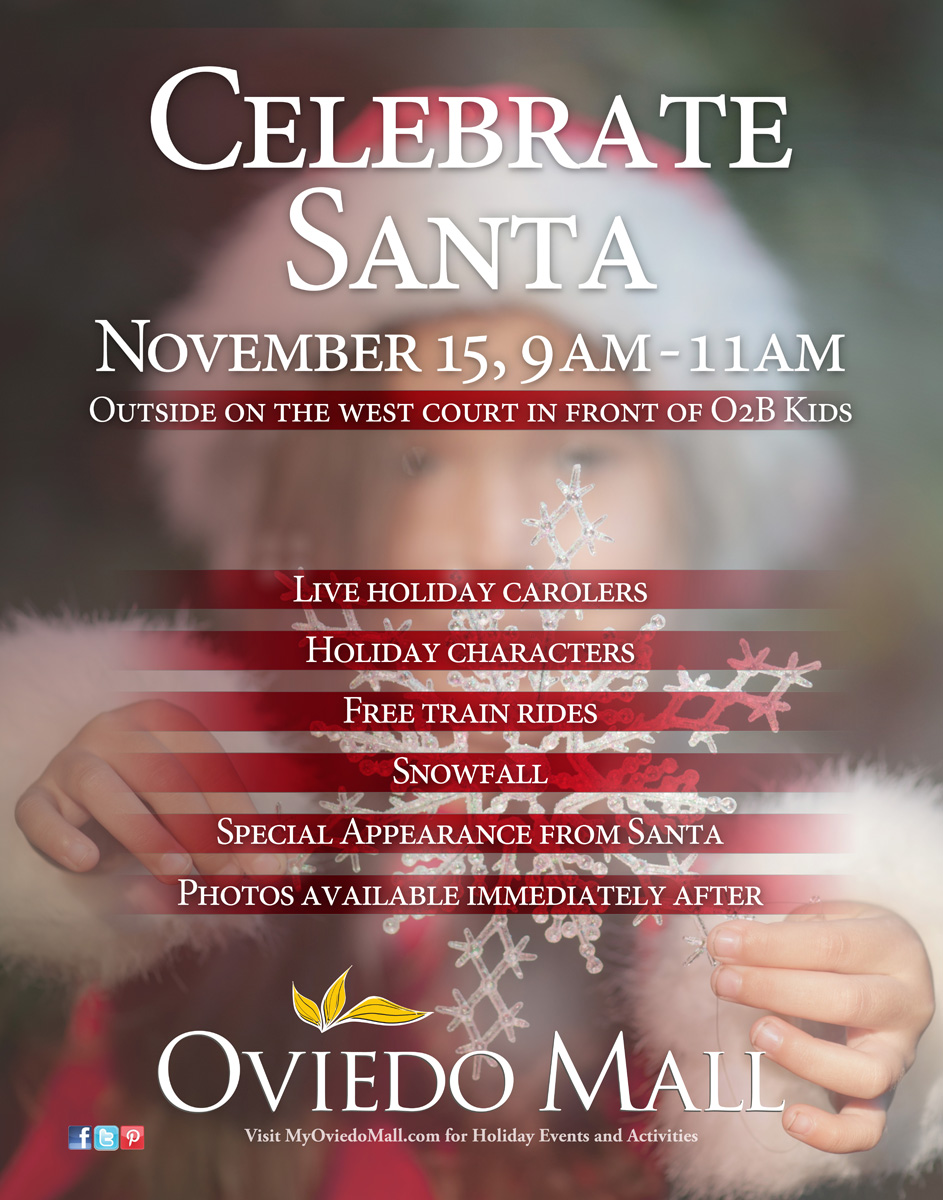 Mad Science Fall Classes
August 27 - December 15

Mad Science Lab's newest class session starts next week! Check out all of the fun, hands-on Science classes they have to offer for kids aged 18 months- 13 years old, including their awesome Mad Science Minecraft Club!

And don't forget about Kids Night Out EVERY Friday night at the Mad Science Lab from 6-10pm for ages 4-12. You can always find the latest class and event information on their website: http://CFL.MadScience.org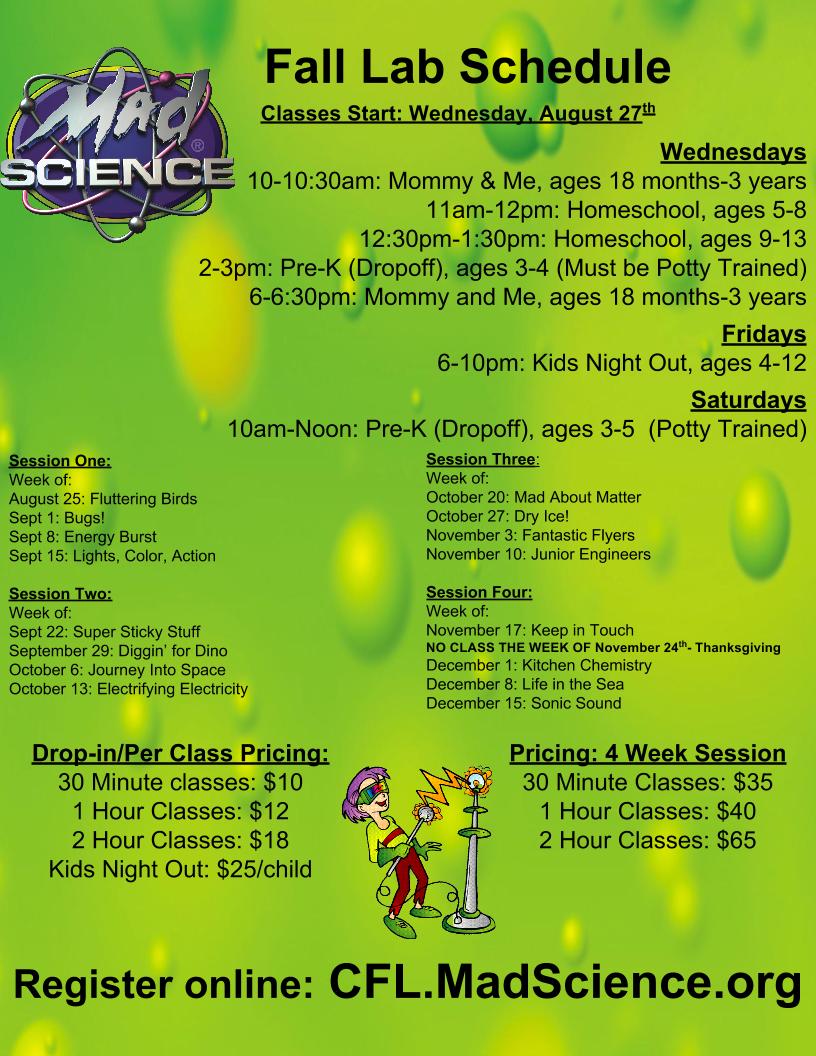 All Kid Spanish Classes
October 21 - December 9, Tuesdays

All Kid Spanish Classes available at Oviedo Mall. New semester starting soon.
Club Mami y Yo in the a.m. (dads are welcome too!) and after school classes for elementary school children (drop off)

Next session starting soon, on 10/21, sign up now by calling 321.460.2844 or emailing info@allkidspanish.com

Check new schedule and prices!

For more information visit http://www.allkidspanish.com/
or like them on FB
www.facebook.com/allkidspanish